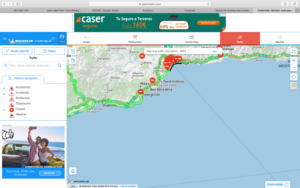 Reports are coming in from Euro Weekly News readers of serious congestion and lots of road closures today on the Costa del Sol due to roads closed off.
The road closures are due to a marathon being run which is causing serious congestion of traffic as drivers attempt to find alternative routes.
Please check routes you intend to take before travelling.
https://www.viamichelin.com/web/Traffic?geoboundaries=36.341678,-4.5469666:36.5303295,-4.1624451