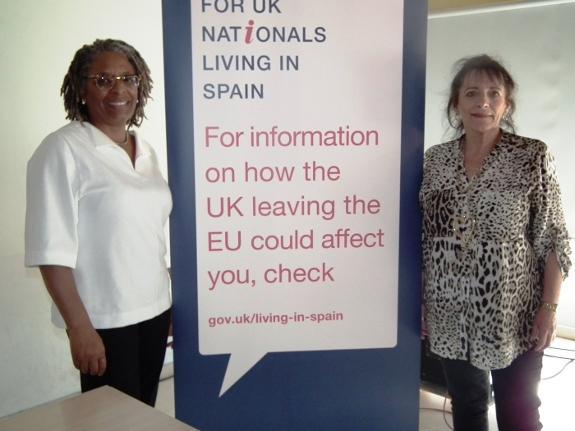 After yesterday's general election result, The Euro Weekly News spoke to Anne Hernandez in an exclusive interview.
Anne who resides on the Costa del Sol is a dedicated campaigner for expats living in Spain heading up recent campaigns known as "Brexpats" and yesterday she spoke her out with her latest views.
Anne was completely drained when we spoke to her, as she had been up all night following the elections on a live link as she sat in her home on Spain's Costa del Sol.
Anne told us that she was greatly disappointed with the outcome.
"This is the biggest Tory outcome since 1987 with Margaret Thatcher, so it must be what the people want," she said.
Although she found this hard to believe. For us Expats living in Spain who weren't allowed to vote, our future has been decided for us.
Brexit is now a sure thing, and people are at least happy to have some closure.
Anne just hopes that we leave with a deal. "The recent deal is not so different from May's deal," she told us.
People wanting to move abroad in the future will have new terms to follow, but will at least know what is happening up front.
It is more difficult for those of us who moved away some time ago to Spain, as we had certain criteria to follow at the time, and now things will be changing.
We will need bilateral agreements, and help from Spain.
It seems that for many Brits who remain in their country of origin, those abroad are out of sight and out of mind to them. So many have little interest in the issues those abroad will have to face.
"People seem to have their head in the sand."
What Anne sees as short-sighted though, is that such people have voted for restricted movement. Not only will it be difficult to move abroad to countries like Spain, but even to travel across Europe.
"Travel is vital experience in shaping one's life especially for students, etc."
Demands will soon be restricted for the UK to the EU.
As many people would agree, Anne suggests that the UK were initially wrongly informed. That 'Brexit' was advertised in such a way that voters were not really conscious of the big picture, and what this would really entail.
She also believes that Boris, like many other politicians, initially created a persona. His being like that of a cartoon character. A bit of a bumbling, down-to-earth, 'normal' sort of person, and that people bought into this.
But he is just one person. The frontman, a cog in a much larger machine. "And people don't seem to understand this," she said.
But what will happen next?
Even if the UK is taken out of the European Union next month, so much is still to be done. There are around 750 E.U laws to re-write, and it takes a long time for new laws to come into effect.
Do they really think that this new adjustment can be fully made by the end of next year?
Anne Hernandez Brexpat campaigner seriously doubts it! as she continues to fight the cause for expats in Spain whilst advising concerned Brits in Spain especially.