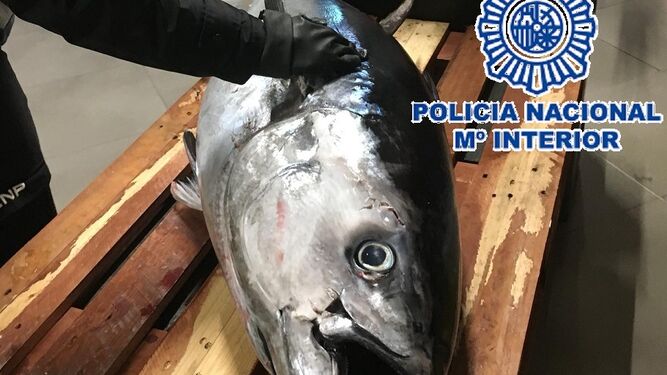 THE Spanish National Police have confiscated in Estepona two bluefin tuna in a van that had been fished illegally and then transported without complying with regulated health conditions.
The driver, a 33-year-old man of Spanish nationality, has been sanctioned. The driver did not offer information as to how the fish had been captured nor did he have in his possession the corresponding documentation for the transport.
The incident occurred last Tuesday December 10 at 21:00 when police identified a vehicle circulating along the Camino Marimacho de Estepona with suspicious blood stains trailing from the rear of the van.
The vehicle was stopped and on inspecting the back of the van the officers discovered the two tuna fish.
The police have activated the corresponding protocol.