GIVING4GIVING is a collection of 5 very successful charity shops, based in La Nucia, Altea, Villajoyosa and Albir, supporting cancer and other worthwhile charities.
All money they raise comes from the sale of goods people in the community kindly donate such as clothing, shoes, handbags, jewellery, books, linen, china, toys and electrical items.
in November Giving4Giving made a pledge to donate €10000 in December to 10 different charities on the Costa Blanca for Christmas. However, the fantastic fundraisers exceeded that amount and have donated €13000 thanks to the generous people who have donated items in their shops.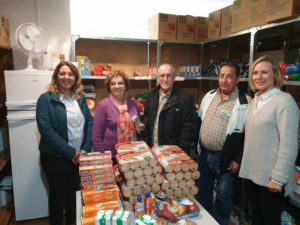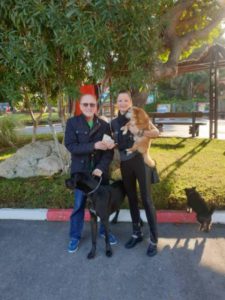 The donations have been split between the Franciscan Men's Shelter, Finestrat food bank, Guardian Angels, Make a Wish, Red Cross Altea, AECC, Rainbow animal charity, Doggie Angells, Corazón Exprés, Alfaz food bank, La Nucia food bank, children's home Relue and the children's cancer ward of Alicante hospital.
Giving4giving would like to thank their wonderful team of volunteers as they feel this would not have been possible without them and would like to point out that they are always looking for new volunteers and donations, so if you can help please call Gary on 603 137 697.