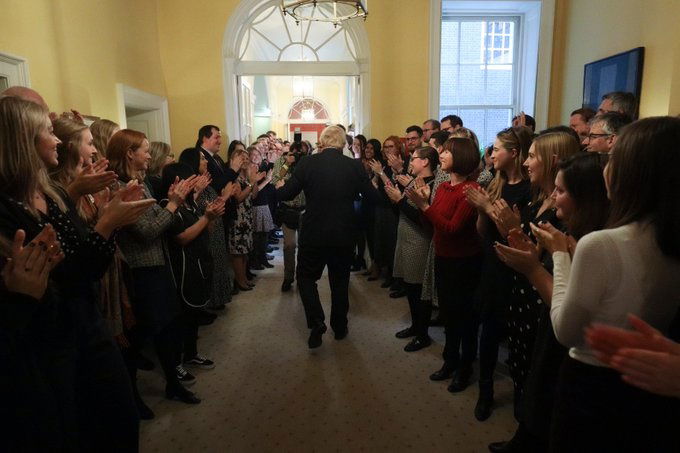 Victorious Boris Johnson welcomed back home to Number 10 after meeting the Queen
The PM wins a resounding victory as Labour suffers devastating losses and Lib Dem leader Jo Swinson loses her seat. Boris Johnson has been asked by the Queen to form a government after he celebrated the biggest Conservative majority since the 1980s.The Prime Minister declared that the Conservative Party "ended the gridlock" after he won a huge majority last night.
As celebrations rang out at Tory party HQ, Jeremy Corbyn and Jo Swinson had a torrid time at the polls, with the former leading his party to its greatest loss since the 1930s, and the latter losing her seat. Despite Mr Johnson's victory, results in Scotland and Northern Ireland have brought the future of the Union back into focus, with the SNP making a series of gains in Scotland.