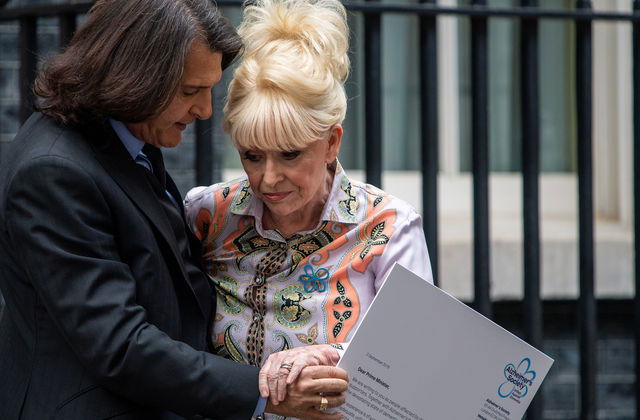 Dame Barbara Windsor's current husband has said the screen star does not always know who she is any more as her Alzheimer's condition worsens.
The famous Carry On and EastEnders actress, who lived for many years on the Costa del Sol with her then husband Ronnie Knight made a rare public appearance on TV this morning wishing viewers a "happy Christmas", was diagnosed with Alzheimer's disease in 2014.
Her husband Scott Mitchell said "it feels like a body blow" when his 82-year-old wife does not know who he is.
And he said on TV this morning the actress, best known as pub landlady Peggy Mitchell in EastEnders, is upset with herself when she realises what has happened.
"It hits her at different times," Mitchell said.
"Most of the time she knows me," he said, but added: "She can just look at me, straight in the eye, and say 'Do you know where my husband Scott is?'
"They're really tough things. It doesn't matter how used to it you get in a way.
"Each time it happens it's like a body blow.
"Then she realises it and then she's a bit upset with herself that it's happened.
"So there is that sense of isolation for the person as well. They also sense that life is going on and they're not a part of it like they used to be."
Barbara lived on the Costa del Sol with Ronnie Knight for many years and was a firm favourite out and about on the coast but returned to London as she separated from her then husband.