ALMOST 30 firefighter crews were drafted in to tackle a huge blaze that raged through a chemical plant near Barcelona today (December 11).
Vast plumes of black smoke filled the surrounding area as the fire ripped through the facility located in Montornès del Vallès, some 15 kilometres northeast of Barcelona.
Civil Protection Services immediately launched their Chemical Emergency Plan as the fire broke out, enforcing a security cordon around the area. They also ordered 66,000 residents in Òdena, Igualada, Jorba y Vilanova del Camí to stay at home, close windows and doors and avoid going outside. In addition, 250 employees were evacuated from the industrial estate.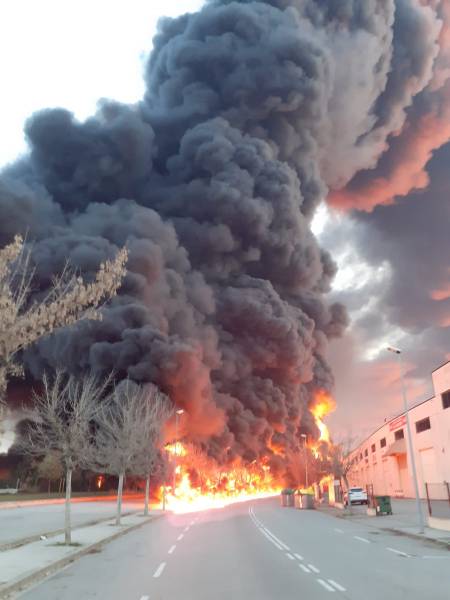 Police in the nearby town of Montmelo said there was a risk that the fire could affect nearby businesses within the industrial estate, but that there were "no chemical or toxic risk to the population."
Toxic gasses can cause serious harm to pregnant women, elderly, children and people affected by respiratory diseases.
Six emergency medical crews were also dispatched to the site, with Euro Weekly News understanding that there were three people rep suffering from minor injuries, where they were take to a nearby hospital for treatment.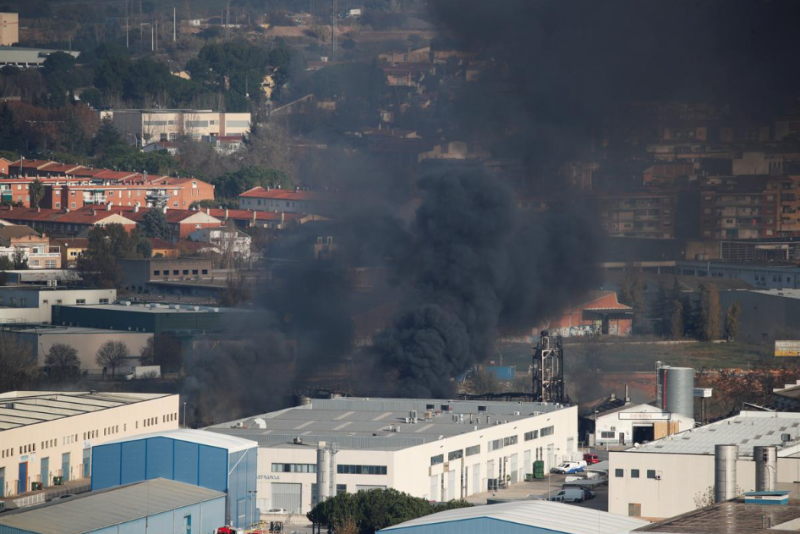 According to reports, pupils from a local school who were in a nearby wood to celebrate a carnival saw the fumes envelop the sky. None of them reported serious injuries, as they apparently used scarves to cover their mouths.
Míriam Solà, a mother of one of the schoolchildren, reported to EFE that her child told her he saw "a huge and orange cloud that covered the sky."
Footage posted to the the Civil Protection Twitter account showed the plant completely engulfed in flames as dense black clouds filled the air.
🔴⚠️En relació a incendi industria #Montornès. #ProteccioCivil DEMANA
✅ Confinament (tancar-se en edifici i tancar finestres/portes) #Montornès #Montmeló #Martorelles #VilanovadelVallès
✅ Si fora d'aquesta zona hi ha fum, confineu-vos
✅ No us desplaceu a la zona
RT si us plau pic.twitter.com/TLi0Jn8Dmn

— Protecció civil (@emergenciescat) December 11, 2019
A video has also been shared on social media which shows chemicals leaked into the river.
Fire in a chemical industry in Montornés (Barcelona). Chemicals leaked into the river.

Geplaatst door N332 op Woensdag 11 december 2019
According to the police, the fire was caused by an accidental contact between three chemicals and the blaze had been put under control by the afternoon.