For over 15 years, Stephen Bellissimo from Florida has been going to the same Chick-fil-A every week. But at his most recent visit, the restaurant chain surprised him with a party of the century to mark his 100th birthday.
Stephen was also gifted free Chick-fil-A for life in a mark of appreciation for his loyalty to the restaurant. In a state of shock, Stephen was overwhelmed with emotion, stating: "this the best gift I could ever receive!"
The fast-food chain went all out for their favourite client to allow him to have the most memorable experience for such a milestone event. Decorating the interior with banners, streamers, balloons and a giant cheque on the wall, employees said that unlimited chicken orders was the least that they could do for Stephen.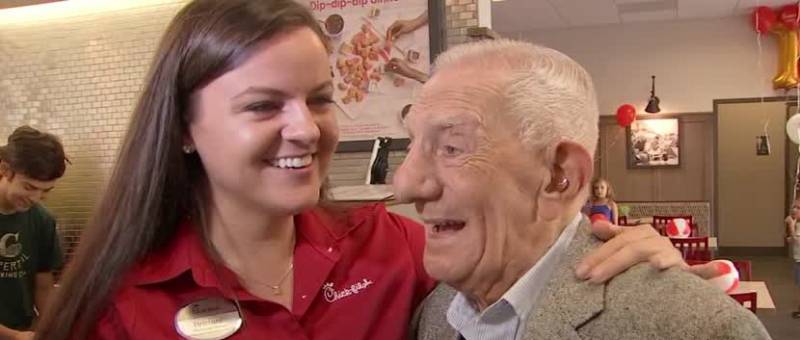 According to Fox News, the centennial made daily visits to Chick-fil-A up until last year when he had a bad fall. Following the accident, he moved in with his son and now returns to his go-to spot once a week, where he counts the restaurant's employees his extended family.