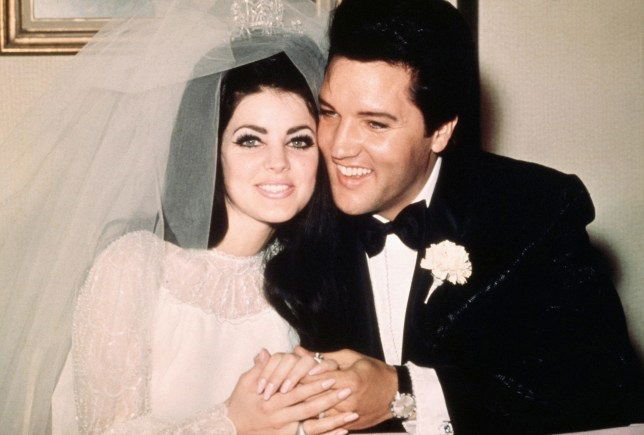 Elvis and Priscilla, the truth
Elvis Presley's music changed the game, but Elvis didn't change the world all on his own. His wife, Priscilla was by his side almost from the very beginning. She had a huge impact on Elvis' life and his music. Life wasn't always perfect in the Presley household, though. Firstly, Priscilla was still very much a minor when she and Elvis met. The relationship got off to an unhealthy start, and unfortunately, according to Priscilla, it continued that way. Read on to learn more about what really happened behind closed doors.
After Elvis' death, Priscilla revealed some of the strangest things he'd make her do, here is how they met…
The world had a collective hissy fit when Elvis joined the army, but if he hadn't gone to Germany, he never would have met Priscilla Beaulieu. Priscilla, who was 14 years old at the time, attended a party at Elvis' house while he was stationed in Germany during his army service. Priscilla's step-father was a US Navy Pilot at the time and he did not approve of Elvis and Priscilla's relationship. Elvis was eventually able to charm Mr. Beaulieu into allowing the relationship to continue.
Girl from the South
Elvis was from the South and he fully embraced the South's enthusiasm for guns. He was an avid collector of guns and he liked to carry guns with him at all times. It's reported that Elvis owned about 37 different kinds of guns. After Elvis died, one of his guns was auctioned off for $28,000. Elvis spent some time in the U.S. Army, and although he wasn't thrilled about being drafted, he was excited about the guns in the army.
Eventually, Elvis left Germany, but he and Priscilla still managed to keep in touch over the phone. Priscilla begged her parents to let her visit Elvis in Los Angles, and after a lot of pleading, they gave in, provided that Elvis paid for Priscilla's first-class plane ticket. Priscilla's parents didn't want Elvis to take their daughter to Las Vegas, but Elvis didn't respect their wishes. Elvis was living a fast-paced life, and Priscilla started taking pills just to keep up with him.
Elvis proposes
Elvis proposed to Priscilla in 1966. Some people think that he only did so because he was pressured into it. Priscilla was still a minor when she and Elvis got married, and apparently, Priscilla threatened to go to the press or press charges against Elvis for statutory rape unless he agreed to marry her. Still, not too long after the pair tied the knot, Elvis started having affairs with other women. Elvis wasn't just a singer, he was a bona fide heartthrob. Almost every woman wanted to be with him. Even though he was married to Priscilla, Elvis had many love affairs with other women. He felt like he needed constant female attention. When asked about the affairs, Elvis claimed that he and Priscilla had an open marriage. The other women just took him at his word, but his word wasn't super reliable because he was on a lot of pills at the time.
The arrival of Lisa Marie Presley
Not long after they tied the knot, Priscilla found out she was pregnant with Lisa Marie. She was allegedly very upset about finding out as she worried it would ruin her relationship with Elvis. She had previously asked Elvis is she could go on birth control but he refused. Priscilla even admitted to briefly considering having an abortion but chose against it. On February 1, 1968, exactly nine months after their wedding day Lisa Marie was born.
To be continued tomorrow, not to be missed!