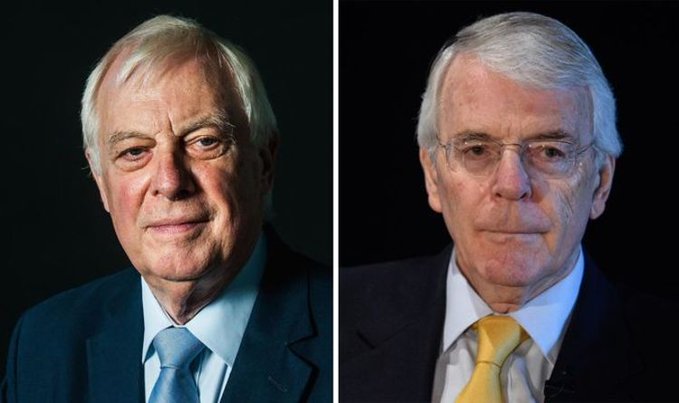 FORMER Conservative Party Chairman Chris Patten has joined Sir John Major in backing an alliance of former top Tory members in contesting Boris Johnson's bid to get a Parliamentary majority.
The ex-Tory Chairman Chris Patten has joined Sir John Major and other ex-tory Remainers, in urging the UK public to vote against the Conservatives in a pressing last minute bid to block Brexit.
Former Conservative deputy prime minister Lord Heseltine also backed independents and urged votes to vote pro-Remain Liberal Democrats.
Sir John reportedly stated at a rally on Friday night demanding a second EU referendum in London: "Let me make one thing absolutely clear: none of them has left the Conservative Party, the Conservative Party has left them.
Sir John described Brexit as the "worst foreign policy decision in my lifetime" going on to state that leaving the EU would affect nearly every single aspect of day-to-day lives for many decades to come, stressing how Brexit would make the country "poorer and weaker."
Warning that Brexit may even "break up our historic United Kingdom."
Tony Blair who was was also among the speakers at Friday's rally praised his one time general election opponent saying "Thank God for John Major."
Boris Johnson, however, was quick to respond to John Major's intervention stating during a BBC debate that unlike Mr Major, he led a party which has all 630 candidates backing his deal.
A stinging remark at the former Prime Minsiter who in 1992 suffered from the actions of the Maastricht Rebels who refused to support John Major in a series of votes in the House of Commons on the issue of the implementation of the Maastricht Treaty, the disputed European treaty which would bind the bloc's member states closer together.