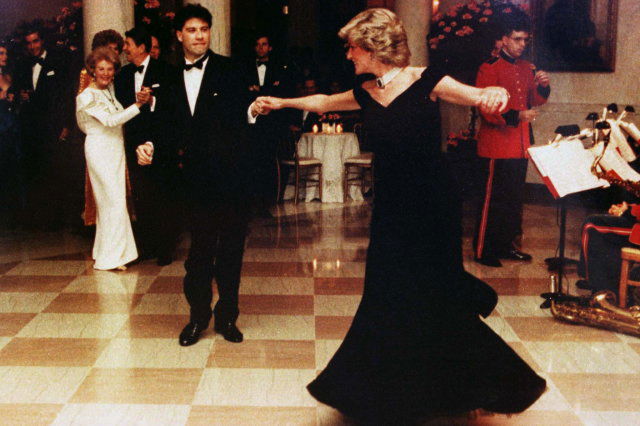 You might just think that ballroom dancing between a charming prince and lovely princess are just for the movies without any reality.
But Saturday night fever and Grease superstarJohn Travolta lived that experience almost 35 years ago now, when he took a dance with Princess Diana at a White House dinner in November 1985.
Back in 1985 Diana was still a new comer to the royal family, having married Prince Charles four years before.
The royal pair were on a US tour at the time when Nancy Reagan organised an event in their honour.
"I didn't know until I got there that I was supposed to dance with her," the actor told Yahoo Entertainment.
"Princess Diana kept that a secret when she met me. She didn't know that Nancy Reagan hadn't told me yet that this was the plan — that I was the Prince Charming of the evening."
She led the way, and I thought: 'Well, that's not going to happen! I've got to go back to my school days of learning ballroom dancing and show that I can lead her.'"
The famous dance went into the hall of memories for the famous actor and something he says he will cherish forever.