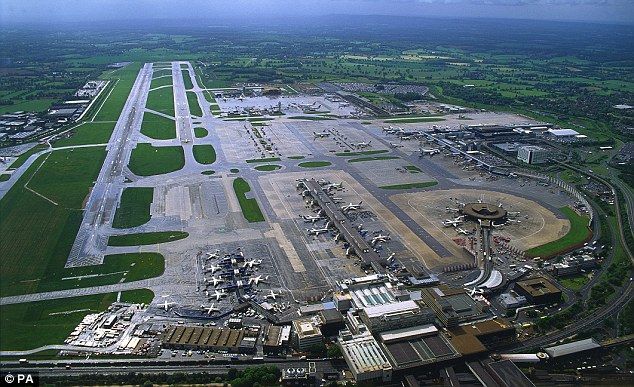 POLICE boarded a plane as it landed at Gatwick Airport in England after a security threat was reportedly made "towards aviation".
According to Sussex Police, a threat was called in to report that a bomb was on an easyJet flight travelling from Poland. Thankfully, the flight landed safely 10 minutes later and went to a remote area of the airport while emergency services attended the scene. Police have confirmed that it was a hoax.
Passengers reported that they were held on the plane on the runway for up to 40 minutes while officers carried out safety checks. Others saw police and fire crews on the runway who were waiting to meet the plane.
Joel Smith tweeted: "Gatwick Airport stopped. Just landed but stuck on tarmac. Flight captain says 'due to a security threat made towards aviation'. Emergency services currently checking aircraft."
In response to the incident, a police spokesman said:
"It was swiftly established that the call did not relate to a genuine threat, everyone on board left the aircraft normally and passengers went on their way.
"We worked with Gatwick Airport management and with Air Traffic Control to ensure the incident was resolved quickly and safely and there was minimal impact on the normal routine of the airport."
EasyJet also released a statement to confirm that police boarded the flight because of a "safety-related issue". They said:
"EasyJet can confirm that the flight EZY8512 arriving from Krakow on 7 December was met by the police upon arrival at London Gatwick as a result of safety-related issue. We take very seriously any security threat to ensure the continued safety and security of our passenger and crew."
As Euro Weekly News understands, police are investigating who made the hoax call.