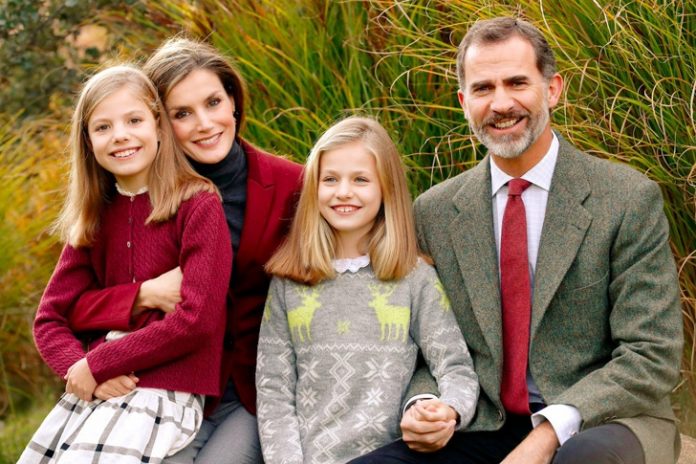 THE Spanish Royal Family is under the spotlight once again, after republicans called for a referendum on the monarchy last week.
King Felipe VI and Queen Letizia became the current King and Queen of Spain in 2014, following the abdication of Felipe's father King Juan Carlos.
At the time 55.7 per cent of Spaniards polled supported the monarchy, up 5.8 points from the six months before.
But a YouGov poll last December indicated that almost half of Spaniards would be in favour of abolishing the crown and making Spain a republic.
Last week, Spain's far-left party Podemos held a conference, 'Goodbye monarchy, hello democracy,' which discussed the possibility of a referendum on the monarchy with an option to abolish it.
Following the conference, pro-monarchy newspaper ABC published an editorial urging republicans to consider Spain's stability, urging: 'We do not need more instability in Spain.'
The move comes as Spain is trying to negotiate the formation of a new government following the general election on November 10 which saw PM Pedro Sanchez win the most seats but not gain an overall majority.
The country is suffering its worst political crisis for 40 years following Catalonia's bid for independence in 2017, which resulted in Madrid suspending its autonomy for almost seven months, and failing nine Catalan politicians and activists in October 2019.
Catalonia is a wealthy semi-autonomous region in north-east Spain with a 1,000-years history and 7.5 million people with their own language, parliament, flag and anthem.
Spain's royal family visited the region last month, causing anti-monarchy protests in Barcelona, including burning effigies of King Felipe VI.
Last week also saw the Catalan parliament in Barcelona vote in favour of rejecting the monarchy, with 68 votes in favour, and 21 against.
As Catalonia is under Madrid's control, the vote is ineffectual.
The King and Queen are currently visiting Cuba.