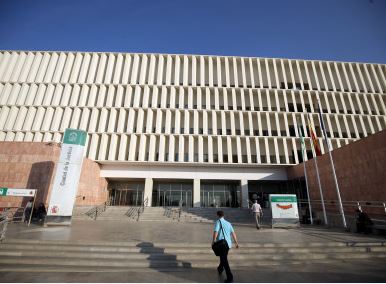 THE trial of a man accused of abusing two teenagers in Spain has been suspended.
No reason has been given for the proceedings to be halted in the Fuengirola (Costa del Sol) case.
Prosecutors are asking for the man to be jailed for 34 years.
Malaga Provincial Court heard that the defendant was 26-years old when, in 2015, he befriended a group of teens aged between 13 and 16.
To do so, he took advantage of the fact that one of the group was his cousin and that they were studying at a school near his home in Fuengirola. They used to meet up in a small square in the vicinity of his home.
The Public Prosecutor's Office says that in January 2016, taking advantage of the trust that the minors had in him, he had sexual relations with a 13-year-old girl four times. The legal age of consent in Spain is 16.
The defendant is also said to have recorded a video of himself having sex with the girl.
Also in January 2016, the Public Prosecutor's Office says that the accused threatened a boy in the group, who was then 15 years old.
He made him so scared that the youth accompanied him to the back of a building where he was sexually assaulted.
For the Public Prosecutor's Office says the defendant is guilty of a continuing crime of sexual abuse, as well as a crime of producing pornographic material and a third crime of sexual assault.
In addition to asking for the prison sentence, the prosecutor is asking for compensation totalling €60,000 for the two victims and a ban on him approaching or communicating with them of 20 years.