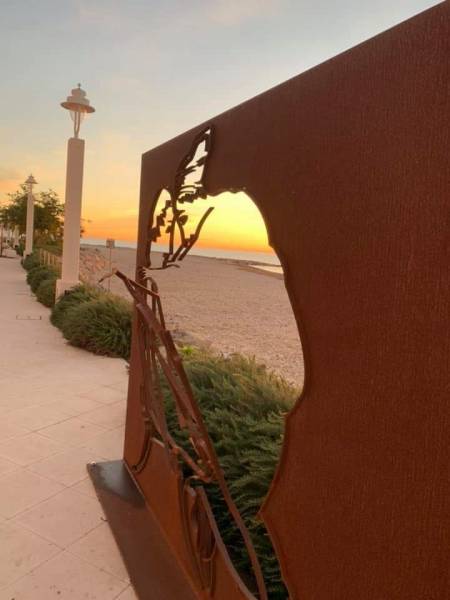 VANDALISM on Altea's promenade has damaged three sculptures by Antoni Miró. The Town Hall condemned the hateful acts after the artwork placed along the seafront suffered serious disfigurement. Local Police officers visited the sculptures to corroborate the damage after a resident called to complain
Antoni Miró's work, called 'From Sea to Sea' in English, is composed of 26 large sculptures made out of large metal panels. The three affected sculptures belong to a series referring to erotism in ancient Greece. The alleged attack consisted in the vandal twisting the metal parts on the sculpture, resulting in the distortion of the final piece.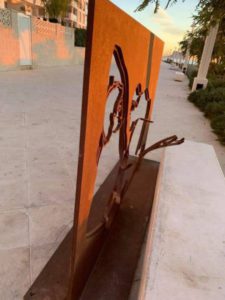 Councillor for culture, Aurora Serrat, visited the Guardia Civil to file the relevant complaint on behalf of the Town Hall. Serrat said: "We are very worried because we do not understand to what extent a work of art can be damaged so senselessly."
The Councillor highlighted the international recognition of the artist and said: "Antoni Miró exhibits contemporary Valencian art and is a dedicated creator who is Chairman of Contemporary Art at the University of Alicante.
She continued by denouncing the vandal acts: "Miró always seeks constructive criticism and on many occasions his art has caused controversy, but at the Town Hall we defend the freedom of artistic expression and nothing justifies aggression and vandalism towards a work of art. The damage done is intolerable"