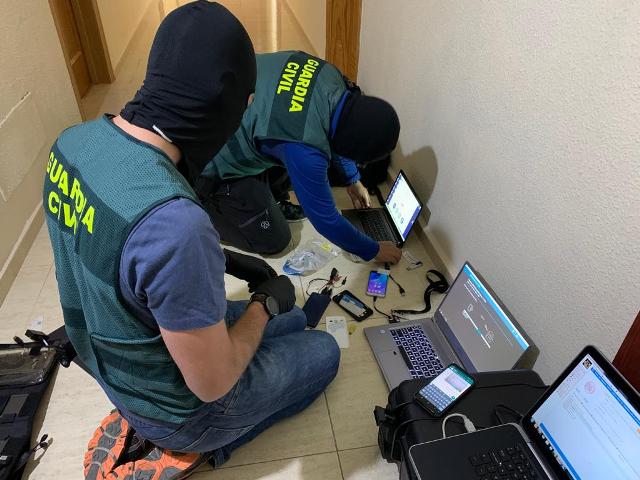 THE Guardia Civil has arrested a 26-year-old man in Tenerife, Spain as the alleged perpetrator of terrorism offences.
An investigation by the Information Service of the Guardia Civil found that the man, a native of Mauritania, shared various propaganda videos with contents related to terrorism through WhatsApp and the Telegram app.
The videos showed violent executions, techniques for carrying out attacks and murders, as well as detailed manuals for the manufacture of explosive devices.
Through consuming propaganda produced by various terrorist groups, in particular the DAESH, police reveal that the detainee, named as YTO, has fully internalised the most violent beliefs of the groups, where he has justifed attacks against 'non-believers'.
The man also actively sought content with a high level of operational detail, among which are detailed manuals for the manufacture of homemade explosives such as the TATP, a bomb known as 'Satan's mother', as well as methods to carry out mass murder.
We at Euro Weekly News understand that an investigation is now underway by the Guardia Civil to examine the devices used by the man to connect to the internet as well as his network of contacts with which he shared the propaganda material with.
The Guardia Civil has put all investigations related to terrorist propaganda, radicalisation and the recruitment of jihadists with special importance, reinforcing operations with cooperation from international police when necessary.