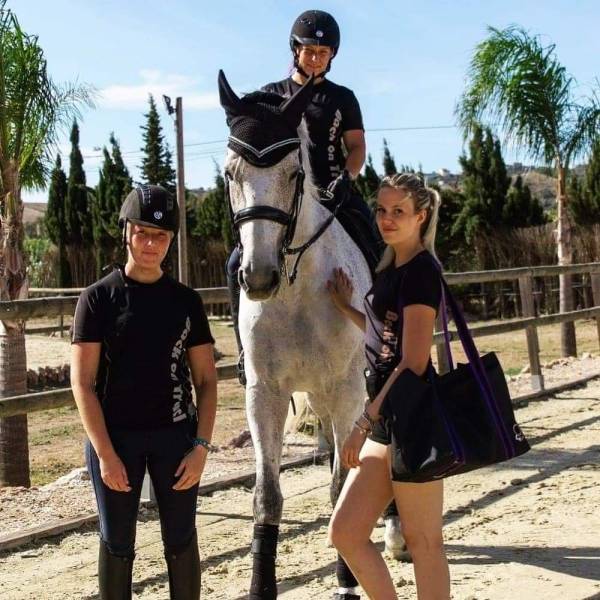 FUENGIROLA is home to a large Finnish community one of whom is Jaana Kivimäki a multi-medal holding athlete, the subject of a documentary in her native Finland and now the basis for a film of her story being released next year.
Her story sees her survive tragedy, heartache and a terrible accident that changed her life forever.
Jaana grew up around horses and when her father tragically died most of his horses were sold. Undeterred, she followed him into the family business of owning restaurants and became an equestrian entrepreneur.
On a competition day in 2004, Jaana travelled to a show jumping event, in Hamina, taking five horses.
She struggled with the transporter in poor conditions on a bumpy road and when asked to park on a rocky slope she was hesitant but managed. Hearing a loud bang as the carrier hit a bump in the road she immediately got out to check. Oil was leaking from the back, Jaana stepped onto the bumper and disengaged the safety chain so she could check on the horses.
It would be the last time she would ever stand on her own two feet.
The oil had been coming from the hydraulic system that controlled the 500 kilo loading bridge and with nothing to hold it anymore, it fell onto Jaana pinning her to the ground.
Pain spread in a deep wave along her body and erupted in a scream. She could not feel her legs and as it sank in she realised she was paralyzed.
The platform had cut her spinal cord, two vertebrae were completely shattered as were her ribs and her lung had collapsed.
She was rushed into surgery and two titanium beams were mounted an screwed into her spine.
Jaana spent two months in the hospital before she was moved to a rehabilitation centre where she had to learn to fend for herself. The most daunting part being learning to use a wheelchair, which she hated, a constant reminder of her paralysis which she had still not come to terms with.
Jaana pushed on for riding therapy and after a time it became smoother. She began working hard in the gym to building up her strength.
She often tried to move her feet in vain, hoping that one day they would spring back into action like the rest of her body. That day never came.
Taking part in her first disabled dressage competition over a year after the accident she had two helpers to assist her. One to warm up the horse for 30 minutes before the race so the horse is ready to run and another to help her mount the horse and keep her in place.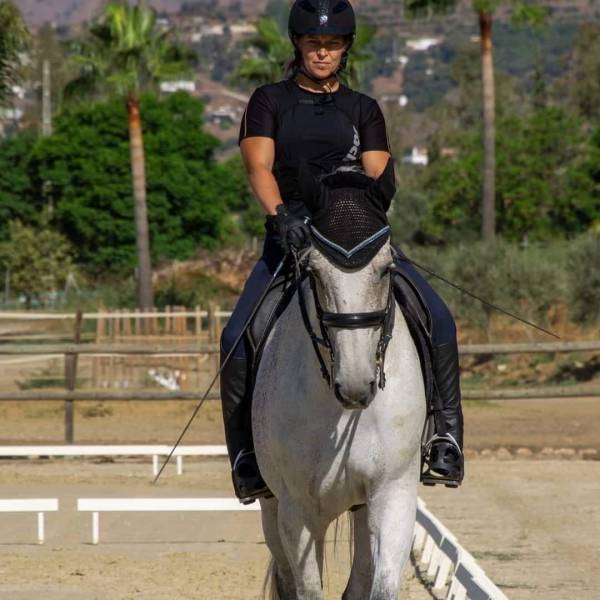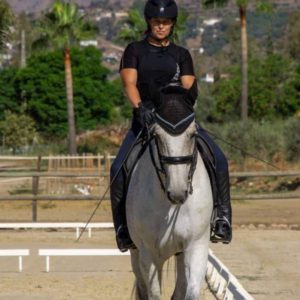 In 2009 she won silver in the Nordic and European Championship. Followed by seventh place in the London 2012 Paralympics, two gold medals in 2016 and various different medals over the next few years culminating in a gold for this year's Nordic and Baltic Championship.
Last year she was approached by a documentary filming company requesting to follow her competitions around the world. It was shown on TV and dazzled by the story of survival and strength a group of filmmakers contacted her with a pitch for a feature-length movie based on her life. The film "Aika jonka sain" is set for release in March 2020.
On visiting Fuengirola last summer she realised that the warm weather would allow her to train all year.
She is still in pain but refuses to stop. She has the added fear that if she cannot find sponsorship she will not be able to compete in France in January which will then not give her enough points to make it to her goal of the Tokyo Paralympics next year.
Through the underlying pain and frustrations, Jaana still manages to appear upbeat. Humble that her important story is being told she plans to write an autobiography when she finally manages to take a break. She is keen to put the story in her own words..or straight from the horse's mouth as some might say.