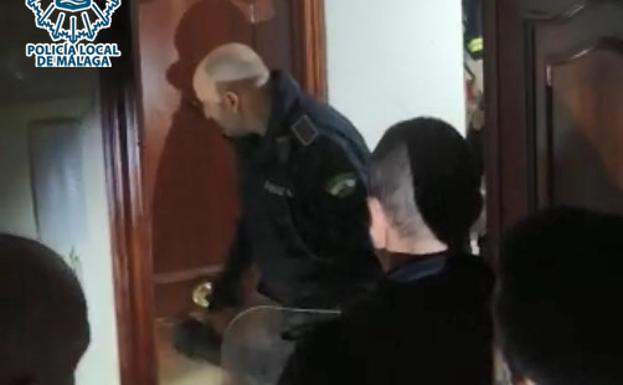 POLICE had to smash their way into a flat to rescue a man who had barricaded himself in and threatened to jump off a balcony on the Costa del Sol.
Once inside, they found he had left the gas taps on in a highly dangerous situation.
Officers say that the man had previously damaged several cars and had threatened passers-by in the Ciudad Jardin area of Malaga with a knife.
Members of the Malaga Local Police Support Task Force (GOA) had to break down the door to reach the 42-year-old man before he carried out his suicide threat.
According to the Police in a statement to the Euro Weekly News the man had climbed onto a balcony window and threatened to jump on Sunday afternoon (November 17).
He repeatedly climbed in and out of the window while brandishing a knife and threatening to stab anyone who tried to stop him – including his own brother.
The officers tried to reassure him by talking to him from both the public road and the adjoining house. They also brought in a National Police negotiator.
Making no headway the decision was made to call in reinforcements. A security perimeter was set up, the fire brigade called and preparations to break in were made, particularly as it was thought he had taken tranquilisers and sleeping pills.
When they saw that the man had ceased leaving and entering the window, a team from the GOA, with several agents from the National Police, entered the flat using a battering ram to open the door. Meanwhile, outside, a basket from a fire truck crane was placed next to the balcony with two officers clambering on to the balcony to make sure the man did not throw himself off.
Once inside police found the man lying on a mattress on the living room floor. In addition, they noticed a strong smell of gas as the individual had left the gas spouts open.
Police say he offered minimal resistance to being taken to hospital, where he was undergoing assessment.
Two knives of 20 and 23 centimetres each were recovered. The man's brother said he and another sibling had been forced to move to another property as they lived in fear that he would carry out threats to harm them and set fire to the flat.