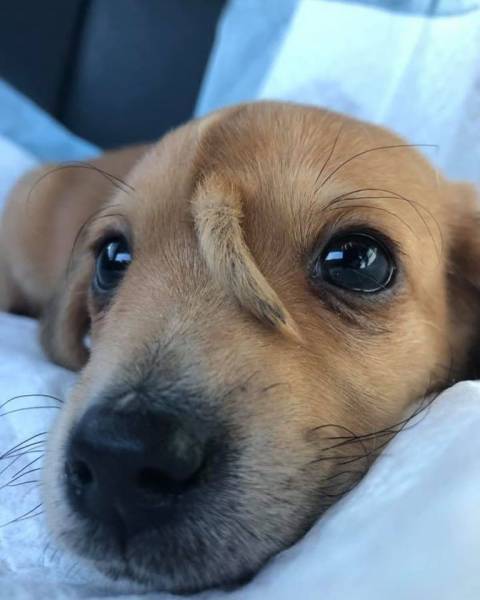 A PUPPY who has a tail growing out of the middle of its head was found and adopted by a dog rescue charity while he was wandering the streets alone.
The pup, around ten weeks old, was found in Missouri by Mac's Mission, a charity that looks after dogs with special needs.
The pup was discovered Saturday in rural Kansas City, said Rochelle Steffen, founder of Mac's Mission, a donation-based rescue that specializes in caring and finding homes for special needs dogs.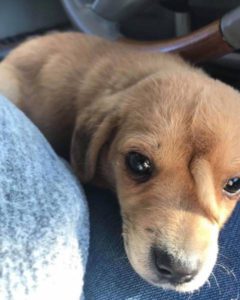 Narwhal was brought to Steffen over the weekend along with another stray puppy. She brought the Dachshund and Beagle mix to a veterinarian in Cape Girardeau, a couple of hours from where he was found.
The 4.4-pound puppy, whom she named Narwhal after the arctic narwhal known for its protruding tusk, got a clean bill of health, Steffen said. There are no plans at this time to remove the tail from his head, according to Steffen.
"I was going to name him wipers if the tail wagged," Steffen joked to SAN DIEGO (KGTV) "The extra tail is not connected to anything and has no real use other than making him the COOLEST PUPPY EVER!"
A veterinarian has said there's no reason to have the "unicorn tail" removed, and the rescue says it doesn't bother little Narwhal. He's just like any other puppy, with the exception of the tail growing out of his head.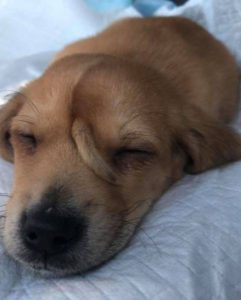 Mac's Mission says Narwhal isn't immediately available for adoption. They want him to grow some more to make sure the tail doesn't start to bother him