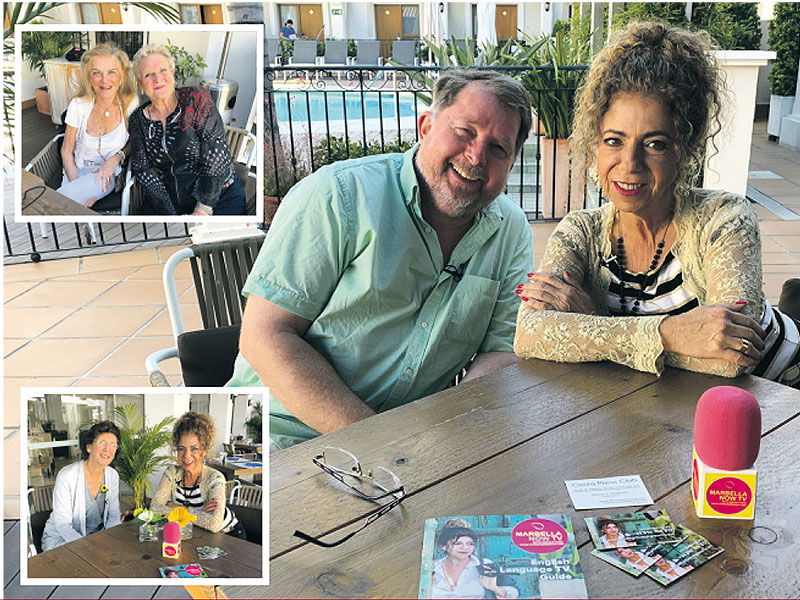 It's been another wonderful week, full of festivities and general goodwill all round. Nearly all events have something to do with a charity which have so many of us enthused and dedicated to helping make them successful and to raise important amounts of funds for our chosen cause.
We have a weekly charity spot on Marbella Now TV welcoming Charo of the Butterfly Children Charity on a regular basis as well as collection tins for Triple A, Age Concern and Debra at the recordings of the programme.
Each of us can do our little bit without much effort to help someone else. Others however put all their effort and energy into their volunteer work, such as Lily van Tongeren who also used to be a weekly guest on the show to help get dogs adopted from Triple A and raise awareness.
Some months back she had to stop coming as her volunteer work became so overwhelming with the added need for her to also foster so many pups that are dumped in our city that she became physically and mentally exhausted; but she still didn't abandon the animals.
Hence the outrage by Triple A, its team, the volunteers and all of us who have been to the centre and know these people who dedicate their lives to these creatures, at the horrors written in some local press about them and the lack of support by some significant groups. Consequently Lily has taken the time to come back to the show this week (Marbella Now #237) to implore our community to sustain their innocence until shown otherwise, if not for them, but for the sake of the over 600 cats and dogs that depend on them daily.
Jesper Sender Pedersen, founder member and present President of the Costa Press Club also is a guest this week and he had a lot to say on this type of journalism and how responsibility to truth should be a fundamental base for any news story.
I remember years back a very wise woman pointed out to me how any damaging statement about a charity – true or false – could bring it and other charities down and how important it is to tread carefully. That wise woman was Michel Euesden and she has shown again that these were not empty words by being the first of the press to check the facts about the Triple A situation before even thinking of suddenly changing her mind about a charity that has proven itself for close on three decades, shunning the unstained accusations.
Many depend on our local charities and our support sometimes is all they have.
Another charity on the show this week is Cudeca; the only cancer Hospice in Malaga. I met Susan Hannam the Vice President and director of the centre for the first time and as of next week we'll also have a Cudeca tin at the show, because if we all pull together and look for the good, it truly is a wonderful world.