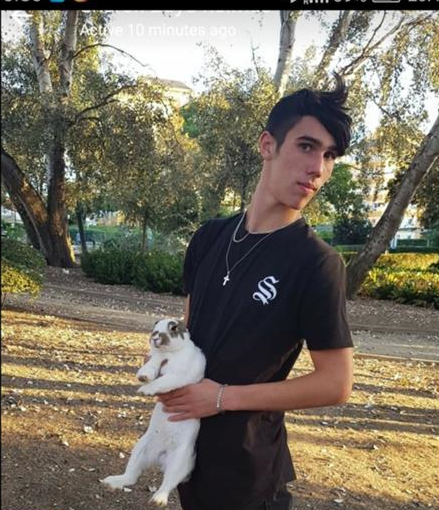 AN EYEWITNESS has reported the following:
"This is a photo of the teenager. I watched him and his two friends kicking the chickens and ducks in Paloma Park in Benalmadena. He also tried to wring this poor little rabbit's neck. I grabbed it from him and chased him him and his accomplices off. I'm sorry to say I think it's a regular occurrence. Please share and shame him. These little rabbit's along with chickens and ducks and cats run free. This cruelty needs to STOP. We have reported the incident to the park manager and are going to report it to the Costa del Sol tourism unit"
Parque de La Paloma in Benalmádena, is a picturesque oasis with 200,000 square metres of green space, just a stone's throw away from the beach.
Trip Advisor has added it to its list of the 25 most beautiful parks in Europe, up there with places as incredible as Parc Güell in Barcelona, El Retiro in Madrid or Hyde Park in London.
Since its inauguration in 1995, this park has become one of the favourite places for Malagueños and tourists alike.
Its impressive environment is inhabited by all kinds of animals such as goats, rabbits, parrots, pigeons, dogs, chickens etc., and one of the most romantic places in Benalmádena.
It is a true paradise for lovers of flora, fauna and outdoor activities. Animals are undoubtedly one of the biggest attractions in the Parque de la Paloma, especially as they make this place a paradise for the little ones.
Location: Av. Federico García Lorca, s/n, 29631 Arroyo de La Miel, Málaga
Animal welfare and rights in Spain:
Animal welfare and rights in Spain is about the treatment of and laws concerning non-human animals in Spain. Spain has moderate animal protections by international standards
Spain's current Penal Code imposes a penalty of three months to one year for cruelly mistreating pets or unjustifiably causing death or serious physical impairment.
A total of 600 people were detained or investigated, according to the Civil Guard's nature protection service Seprona in 2018
In 2018, Spain's Civil Guard's nature protection service Seprona investigated or arrested 590 people for animal abuse against both wild and domestic animals. According to Seprona, 854 criminal offences were recorded.
In the last three years, Seprona has taken action in 50,000 situations involving all types of attacks against wild and domestic animals. In 2018, 10% of the Civil Guard's activities in defence of the environment were related to animal injuries or deaths.