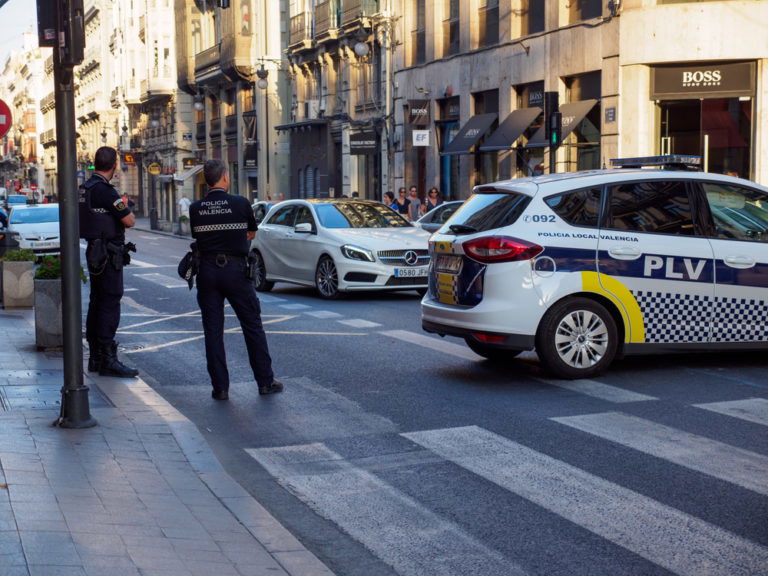 NATIONAL POLICE officers have arrested a 41-year-old man in Valencia for allegedly threatening his 13-year-old daughter with aiming a gun at her head.
According to the Superior Headquarters, the investigations began when the agents became aware of the threats suffered by a minor at the hands of her father, in the family home of the Valencian district of Patraix.
The incident occurred on October 18, police have been informed that the minor was at her home with a friend when her father arrived home in a rage. He began to yell at his daughter and reproach her for things before he took a gun out and held it to her head.
After the terrifying incident the girl was able to leave her home and went in search of a friend of her mother, who was away at the time working. The frightened girl spent the weekend in the home of this family friend as explained in a statement to the police.
On notification of the incident, police officers seized the weapon found to have three cartridges in the charger of the firearm. An airgun was also found to be in possession of the alleged perpetrator.
The man was arrested charged with serious threats to the family environment. The detainee, of Spanish origin and with a police record, has been taken to court.
…
If you have enjoyed this news article, please note that our current charitable activity is on behalf of Cuidad de los Niños orphanage in Malaga.
If you would like to make a small contribution to this cause it would make a great difference to the orphans of Malaga!