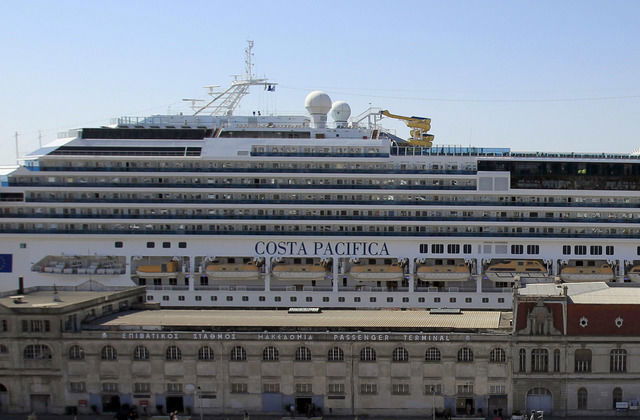 A 75-year-old cruise passenger died on Thursday after falling from a balcony on the ship's eighth floor off the coast of Spain.
A spokesperson for Costa Cruises, said one of its ships, the Costa Pacifica, was sailing from Funchal, Portugal, to Malaga, Spain, on October 10th when a senior female passenger "voluntarily" jumped off the ship.
"Upon information received, the captain immediately turned around to search the location and alerted local search and rescue personnel," the spokesperson said. "The ship was alerted by the guest's cabin mate, who witnessed the victim voluntarily jump from the balcony of their cabin. As part of emergency procedures, the crew immediately launched a search and rescue mission." said the spokesman.
A sea search and rescue agency that operates in Spain, was alerted at approximately 10:45 p.m. local time after the elderly cruiser went overboard, NATO Maritime Forces also joined Spanish authorities in the effort, according to a press release.
A tug boat spotted the body of the missing person on Oct. 11 around 9 am in the Gulf of Cádiz area and the body was pulled from the seas.
CCTV footage from the cruise ship from the night of the incident is being investigated the cruise liner operators are cooperating with local authorities in the ongoing investigation.