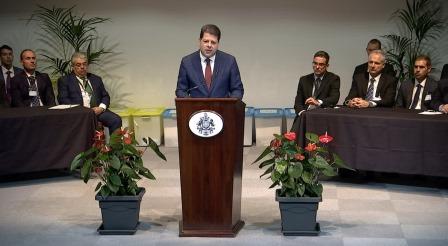 THE GSLP/Liberal coalition was elected for the third term running in yesterday's General Election in Gibraltar with Chief Minister Fabian Picardo receiving the most number of votes.
All ten alliance politicians were elected (nine of whom were previously MPs) and will form the Government with the leader of the new party Together Gibraltar Marlene Hassan Nahon being the most successful opposition politician.
The make-up of the Gibraltar Parliament will now see 10 alliance members, six GSD members and one from Gibraltar Together.
The alliance received more than 52 per cent of the total vote with the GSD losing support to Together Gibraltar.