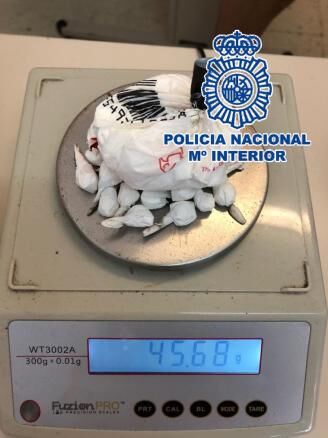 SIX members of the same family have been arrested on drugs charges.
National Police in Torremolinos detained the two women and four men between the ages of 20 and 42 in Torremolinos.
They are accused of drug trafficking and belonging to a criminal group. During a raid, police seizede seized 46 grammes of cocaine, 910 of marihuana, two precision scales, four mobile phones, a machete, and €990 in cash.
The investigation began in August, when agents learned that members of a family living in the Pinillo neighbourhood appeared to be using their home as a sales point for cocaine.
During the two months of the investigation, police found that the sale of drugs was run as a family business.
Some members found 'customers' others prepared the drugs for sale while more members kept and distributed the narcotics.