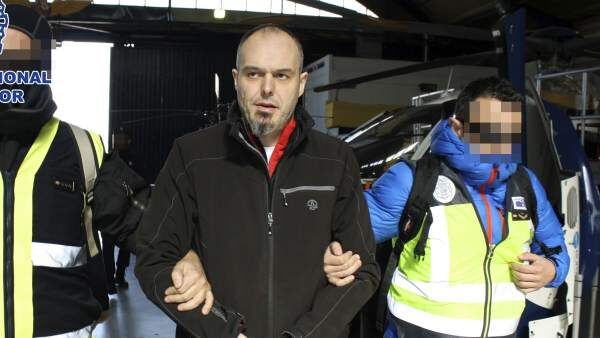 THE former head of Basque terror group ETA has been jailed for 10 years.
Spain's High Court sentenced Mikel Carrera Sarobe (known as Ata) for organising a shipment of arms and explosives from France to Portugal in a van in 2010. The vehicle was stopped by police in Zamora (Castilla y Leon).
Co-defendant Jon Etxeberría Oiarbide was given nine years for the same offence.
Ata, who was the military leader of the gang, admitted in the trial that it was he who coordinated the transfer of the explosives and tried to exonerate Oiarbide.
But the court heard that the latter's fingerprints were found on tape from a plastic container inside the van. One judge disagreed with Oiarbide's conviction on the basis he had already served a sentence in France for arms smuggling offences and so this would be double jeopardy. The other judges disagreed saying the French conviction was for seperate offences.
The court considered it proven that at the time ETA had a base in the Portuguese town of Óbidos from which it planned to launch attacks on targets in Spain.
On January 9, 2010, the released ETA members Garikoitz García Arrieta and Iratxe Yañez Ortiz (already convicted for these acts) began the journey from southern France to Spain with a final destination in Portugal.
One of them drove the van with the material and the other a support car. They were intercepted in Bermillo de Sayago (Zamora) by a patrol of the Guardia Civil. After a struggle with the agents, García Arrieta managed to take the Guardia Civil's vehicle and flee to Portugal, where he was arrested minutes later, as was his companion.
Inside the van police discovered enough material to make more than 200 bombs plus weapons.
See more Spain News