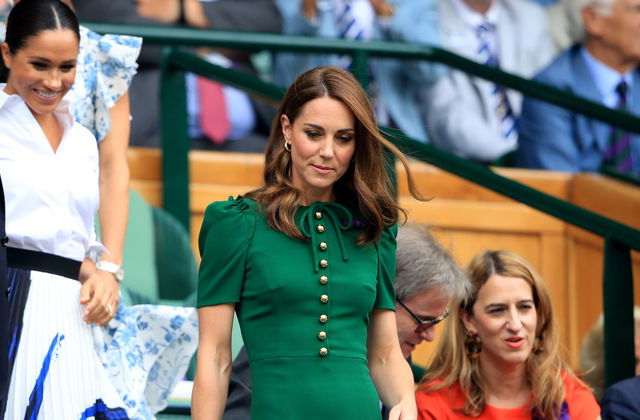 The alleged fracture within the royal family is leading to external consequences, according to a new report.
Insiders speaking to the Daily Mail claim that one of Kate Middleton's longtime staff suddenly found herself just sacked after returning from her honeymoon, and her unexpected sacking was a result of the growing separation between the Cambridges and the Sussexes.
Aide Sophie Agnew was by Kate's side for more than seven years, they were so close that she often appeared in the background of Kate's paparazzi photos. She was reportedly caught totally off-guard by the announcement:
"Sophie worked so hard for Kate," a friend told the Mail.
"She loved her job and made a lot of sacrifices."

Sophie's job apparently became unnecessary after it became clear that Prince Harry and Meghan Markle wanted to draw more separation between themselves and Prince William and Kate: "Her role has been made redundant as a results of the split of the two households," a senior-level source confirmed to the Daily Mail, adding, "She will not be replaced."
But those close friends to Sophie said the decision seemed bizarre: "Everyone's been really shocked because it was so unexpected," one informer said. "It seems like extreme cost-cutting."
Sophie, 32, is the second of Kate's staff to exit her post soon after getting married. In 2017, Kate's private secretary, Rebecca Deacon, got wed and suddenly quit.