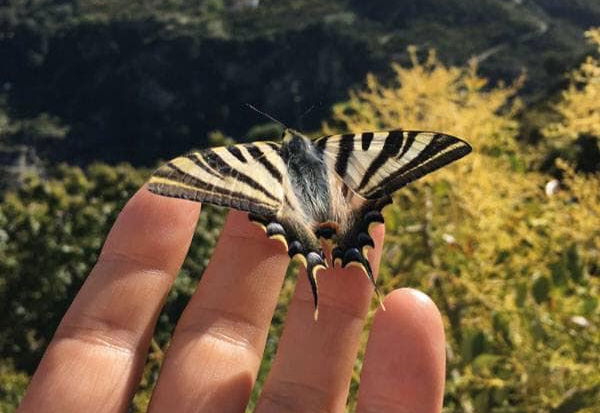 A fundraiser has been launched by British author, photographer and poet Taun Richards to protect the multitude of butterfly species that have lost their habitat after fire ravaged a mountainside in the Ortiver hills.
The fire broke out around 12.45h in the Paraje Cueva del Gato area on the Almuñécar/Ítrabo municipal boundary.
According to Infoca, The fire was brought under control at around 4.30pm yesterday afternoon after consuming around 30 hectares of land as it burned.
Eye witnesses have reported that local farmers have been defying the seasons fire ban and were lighting dry tinder into the evening, despite the high temperatures, dry surfaces and strong winds.
The hillside, known as Mariposa Hill for its blossoming wildlife has been reduced to wasteland as flames scorched the already dry ground.
Richards, also an avid wildlife and butterfly enthusiast has set up an online page called BF Wings which sells stunning butterfly related jewellery and artwork with all proceeds going towards the Butterfly Conservation Program.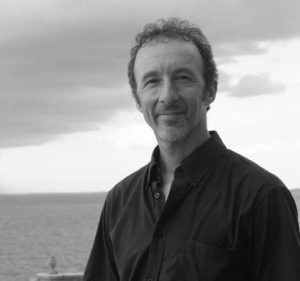 Richards has been raising money for the program to also help buy land off the land owners in order to protect their habitats from the ever increasing development in the area.
Recently, the hillside has been under criticism from wildlife groups as developers have started to transform the area thanks to its attractive geographical location overlooking the ocean.
"The developers have already flattened and demolished the terraces below, now all that remains, is the hilltop. The tracks are just the start, soon the heavy equipment will come rolling in, and that will be the end." Warns Richards.
To help Taun and his cause please visit www.bfwings.com and discover his amazing artwork and do your part in the protection of these wonderful species.