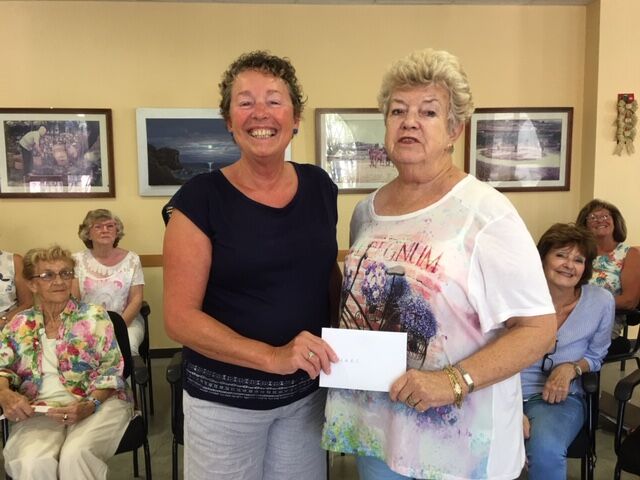 Choir Of Teulada-Moraira In Full Voice
THIS year has so far been very busy and interesting for the English Choir of Teulada-Moraira.
At the beginning of the year, the choir welcomed their new Musical Director, Jan Gardner-Brown, and made several very successful appearances under her competent and inspirational baton.
Once again, the choir was asked to take part in Moraira's Moors and Christians fiestas, singing to a large and appreciative audience in the parish church whose generosity added a sizeable amount to church funds.
The choir also welcomed Jacqui and Bernard Phillips to their Teulada rehearsal rooms where the choir's president Susan Elles presented Jacqui with a €600 donation for her MABS cancer support foundation.
They are now back in rehearsal for their exciting joint Autumn Concert with the Costa Blanca Male Voice Choir.
Entitled Friends in Harmony it takes place at Espai La Senieta in Moraira on November 20 and 21. Tickets costing €12 are available online from https://www.costablancamalevoicechoir.com
See more Costa Blanca North News