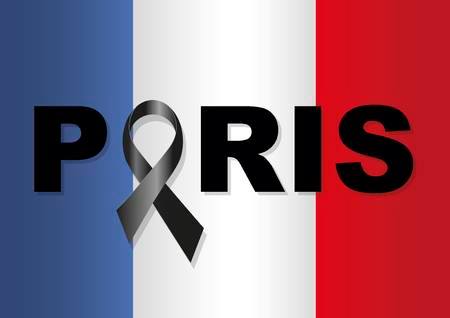 As reported exclusively in Spain by the Euro Weekly News earlier today, devastating scenes took place as four French police officers were slain to death by a knifeman in a gruesome attack at the police headquarters in Paris.
We have followed the progress live throughout the day and updated in our previous story as events unfolded, here's a full summary now for our readers as the people of Paris go into mourning this afternoon.
At 1 AM CET during his lunch break an employee at the French police headquarters, the equivalent of Scotland Yard, pulled out a ceramic kitchen knife and started stabbing officers.
The employee was, in fact, a 45-year-old IT administrative colleague of the officers slain to death.
He had been employed at the HQ since 2003 and was regarded as a model employee with an exemplary record during his service and had shown no signs of a "disturbed nature"
From nowhere and totally unexpected he pulled the knife and ran amock stabbing officers, four were killed and 5 seriously injured until officers drew firearms and shot dead the knife wielding employee.
President Macron has visited the scene as well as French Interior Minister Christopher Castaner.
Police are investigating many factors at present as to how and why? whilst they don't believe it was terrorism-related, they are at this stage not ruling it out as they establish all the facts.
One of the investigations taking place is how the employee got the offending weapon into the HQ as all staff are screened on entering the building.
It's also been reported the police are seeking another man to question although it's believed he didn't take place in the attack.
What is known is that four law upholding French police officers are not returning home to their families tonight and we all at the Euro Weekly News offer our sincere condolences to those families involved in this terrible incident that has taken place.