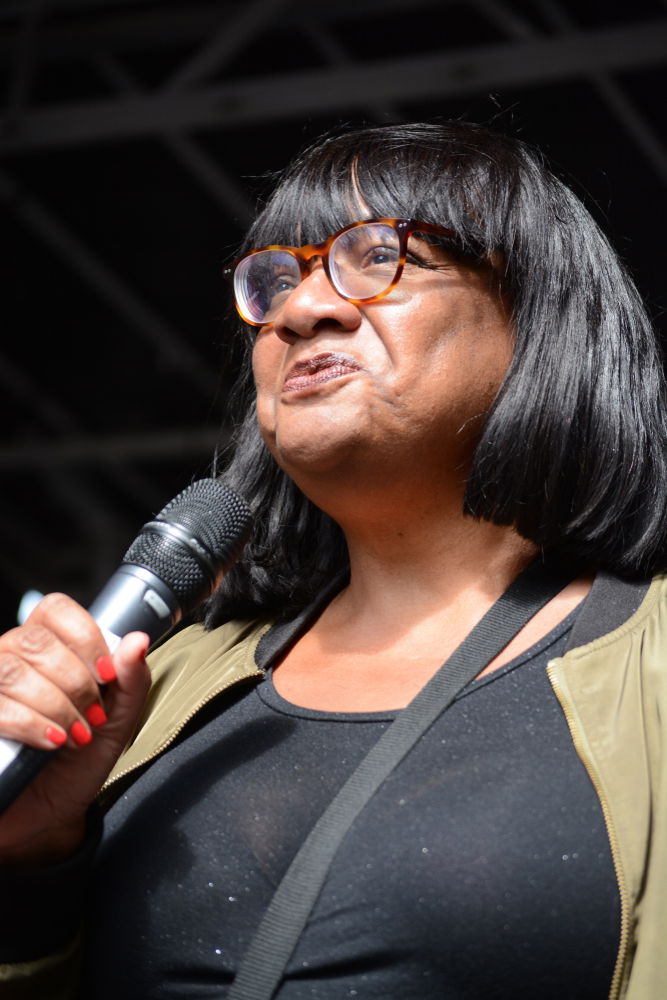 DIANE ABBOT became the first minority ethnic parliamentarian to represent their party at prime minister's questions this afternoon (Wednesday), when the shadow home secretary stood in for Jeremy Corbyn.
Boris Johnson, away in Manchester delivering his speech at a Conservative party conference, left the foreign secretary, Dominic Raab, in charge.
The Commons is normally in recess during the party conferences but MPs voted to keep sitting amid controversy over Mr Johnson's unlawful prorogation of Parliament.
Following tradition, the Leader of the Opposition can ask six questions, however, if the prime minister is unable to attend, both they and their counterpart are replaced by a senior representative.
Corbyn announced that Abbott would take his place for this week's head to head, highlighted the fact that Abbott's appearance would appropriately take place during Black History Month becoming the first minority ethnic parliamentarian to do so.
This #BlackHistoryMonth we're inspired by the struggles of black campaigners, including the first black MPs elected in 1987.

Tomorrow one of those pioneering MPs, a child of the Windrush Generation, Diane Abbott, will be the first black person to represent their party at #PMQs. pic.twitter.com/WlCo3WnkSY




— Jeremy Corbyn (@jeremycorbyn) October 1, 2019
Diane Abbott is a close long-time ally of the Labour leader, representing her seat in Hackney North and Stoke Newington since 1987.
On her PMQs debut, the shadow home secretary asked Dominic Raab, who was standing in for Boris Johnson, to apologise on behalf of the prime minister for describing as 'humbug' a plea from a Labour MP who raised fears that his aggressive language could put politicians' lives in danger.
Diane Abbott further noted that her colleague Paula Sherriff had received four more death threats since challenging Mr Johnson's inflammatory language in the Commons last week.