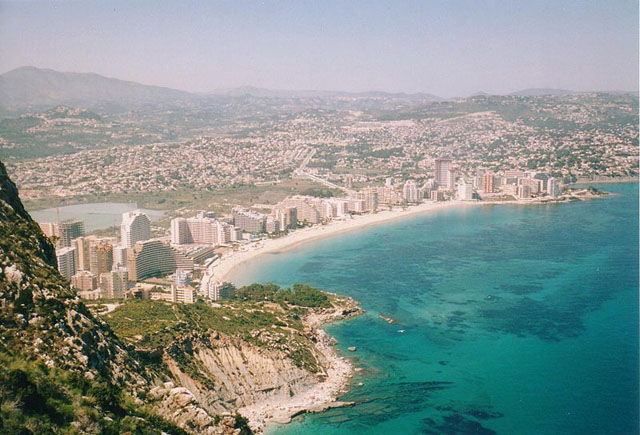 CALPE resident Trevor Scott recently recounted his battle to regain his usurped land.
Mr Scott told the Euro Weekly News that a neighbour who intended to build a house adjoining his appropriated a 110-square metre strip of his land in order to comply with planning regulations.
This ongoing problem has lasted more than 16 years and since contacting the EWN Mr Scott has provided us with deeds, plans and even before-and-after Google Earth photos which he is convinced prove that his own plot is smaller than it was more than 16 years ago.
Mr Scott then started legal proceedings but understood little of what went on until his own lawyer explained that he had lost the case and must pay €8,000 costs.
In all, Mr Scott calculates that he has spent €28,000 since the conflict began.
When contacted by the EWN, Calpe town hall's Planning department confirmed said they were aware of Mr Scott's problems but maintained that this was a private matter between the two parties concerned.
Undaunted and determined not to lose his land without a fight, Mr Scott recently told the EWN that he had submitted all his paperwork to the Ministry of the Interior in Madrid.
After he was advised that this was a Ministry of Justice issue, the documentation was resubmitted and is now in the hands of the Denia courts.
He is still waiting for further developments, Mr Scott said, but he is prepared to wait for as long as it takes recover those 110 square metres of stolen land.