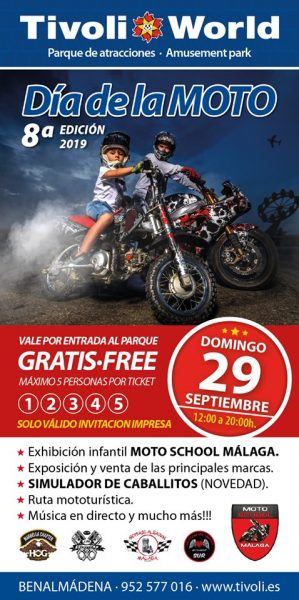 FREE entry for families is being offered to the Tivoli World amusement park on Sunday September 29.
The Benalmadena park is staging a day dedicated to motorbikes when there will be an exhibition by the Malaga Infants Moto School and a display and sale of some of the leading bike brands.
New rides will be unveiled and there will be live music and other attractions.
Up to five people will be admitted free on production of the printed promotional flyer.