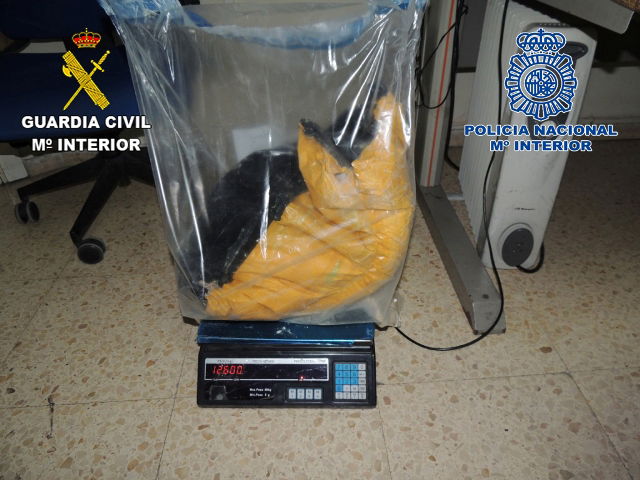 TWO criminal organisations dedicated to international heroin trafficking have been disbanded in Barcelona
An investigation began when a significant increase in attempts to smuggle heroin into Spain through Barcelona airport was detected over the past two years.
Police discovered that most of the drugs were destined to be sold in the 'narcopisos' drugs dens in the Raval district of Barcelona.
The operation has seen 26 people arrested and involved more than 70 kilos of high-purity heroin.
National Police and Guardia Civil launched operation "Season Santa-Cruz", sharing information that had started as separate investigations.
There was also collaboration with foreign police forces in the form of information exchange, specifically from the Czech Republic, The Netherlands and Bolivian Police.
The joint investigative team was coordinated by CITCO (Centre for Intelligence against Terrorism and Organised Crime).
Police identified two complex and highly organised criminal organisations in Barcelona and dedicated to the international trafficking of heroin whose leaders were of Pakistani nationality.
At first, these organisations were dedicated only to heroin trafficking, but their eagerness to expand and incorporate different nationalities also introduced them into cocaine trafficking.
The operation against the smugglers started in 2017 with arrests at Madrid and Barcelona airports where a total of 19 kilos of heroin were intercepted.
More arrests followed at Barcelona, Prague and Amsterdam airports in the course of the next two years. Most involved flights arriving from the Middle East.
The operation was wrapped up with a house raid where the final arrests were made.