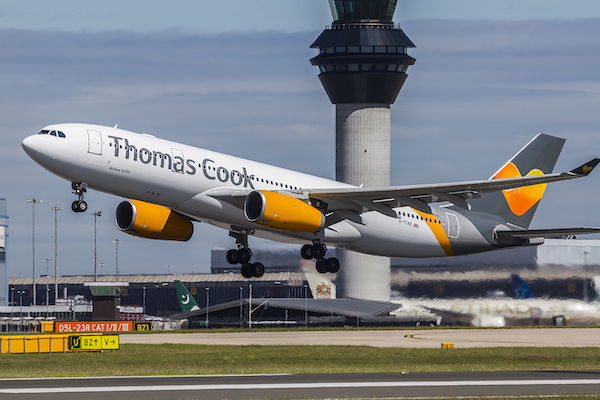 Thomas Cook Group has a meeting scheduled at the offices of the city law firm Slaughter & May to trying buy the company extra time to stave off administration.
With the financial stricken company failing today to raise funding of 200 million pounds administration is looking highly likely. Board members will meet Sunday 9am to discuss with law firm Slaughter & May the next steps as the company so far as earlier reported have failed in fund raising through calls to private investment as well as the UK Government.
According to sources to the Euro Weekly News unless there are significant changes in direction over night administration process could commence at around mid day Sunday.
This will leave 600,000 holiday makers stranded worldwide 150,000 of them being British.
The Government are prepared as Operation Matterhorn has been put in place by Whitehall to repatriate British citizens although it could take up to two weeks to fly 150,000 people back to the shores of the UK.