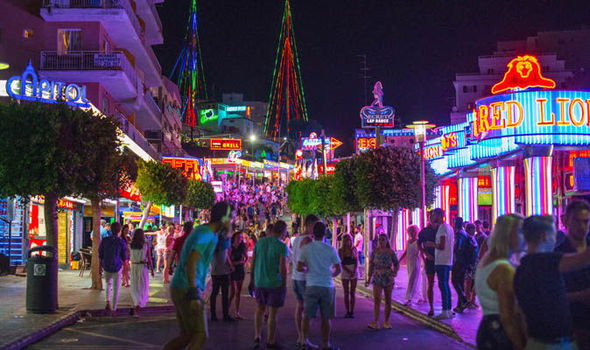 POLICE in Calvia can breathe a sigh of relief now that the tourist season is coming to an end and can take the time to evaluate the work they have done throughout the summer.
Data released by the municipality of Calvia shows that a total of 1,783 complaints were filed in the area – 540 in June, 720 in July and 523 in August. This figure is lower than for the same period last year when 2,528 complaints were filed.
Eleven people were fined between €600 and €1,500 for 'balconing', the term used to describe dangerous behaviour on balconies and 10 people were fined for having sex in the street. The majority of the complaints were against street vendors that are usually reported by business owners that believe they take away their customers.
Illegal masseurs were another group that kept the police busy with 320 complaints in July and August for offering their services on the beaches without licences. 29 complaints were filed for urinating in public and fines were handed out for public nudity which is popular amongst British youngsters in Magaluf.
Aside from these crimes, the police handed out hundreds of warnings for drug use or alcohol consumption. Calvia Council has worked all summer with the police to try and crack down on the antisocial behaviour in the area, especially in Magaluf and Palmanova.