After a glorious summer on the Costa Del Sol without hardly a drop of rain for over 5 months, following on the storms and devastation on the Costa Blanca reported this week storms early this morning came crashing in to the Costa Del Sol.
As several inches of water rapidly poured from the night skies whilst heavy thunder and lightening clashed above, roads quickly turned into murky rivers.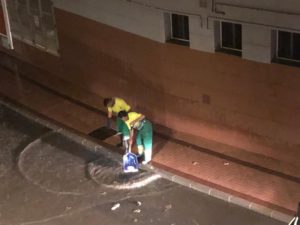 As always here on the Costa Del Sol local authority staff were in fast response in attempt to clear the roads before daybreak in attempt to clear roads before the morning traffic resumes.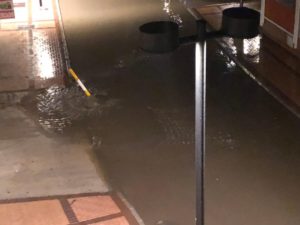 Fleets of trucks to suck up the water and debris departed out to all the notorious trouble spots on the Costa Del Sol to start pumping out the water and debris from the roads and were quickly into action.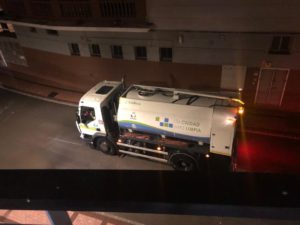 Local resident and storm watcher Christopher Catton from Los Boliches remarked " I saw on the weather report storms were to break before going to bed, I was awoken at 4 AM by a large bang of thunder and then the following flash of lightening followed quickly by several inches of rain ascending down rapidly"
Sea conditions have rapidly changed too with waves crashing in over 5 to 6 feet on occasions into beaches, although no severe damage has been reported so far although beach side bar owners remember previous storms before and are out early this morning watching the situation hoping high winds don't enter the equation.
Rain and storms are forecast all weekend on the Costa Del Sol and here at the Euro Weekly News we shall be updating on the storm weather developments as they progress over the weekend.
If you have pictures or a story about the current storms in your area please email them to us [email protected]