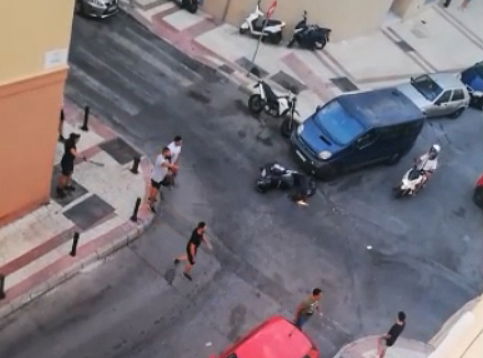 THE streets of the Capuchinos area of Malaga were turned into a warzone last Thursday 5 September after a number of gunshots could be heard during an altercation between a large group of people.
Neighbours filmed the incident from their balconies and the footage seemed to show a number of men carrying what appear to be metal bars marching down the Calle Juan de la Encina. There is a lot of shouting and the first of several gunshots can be heard.
Es un clan de la Corta el que lió el percal en Capuchinos pic.twitter.com/DKFxkNVpc9

— NIPORWIFI © (@niporwifi) September 7, 2019
After a few moments a man in red appears to flee the scene whilst a further three shots ring through the streets.
Officers of the National Police were quickly on the scene to investigate the sources of the gunshots and the people involved.
Sources from the National Police report that no one was injured during the incident and the police are investigating whether a sale of marijuana was the cause.