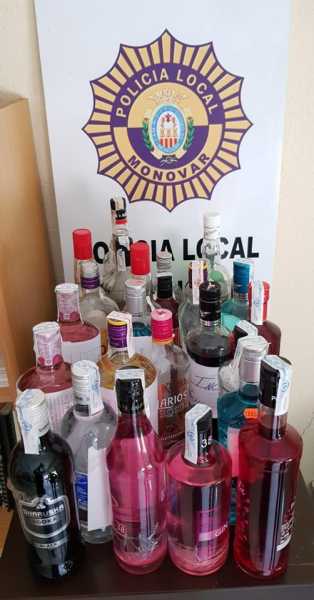 MONOVAR Local Police issued a warning on youngsters boozing after reporting numerous incidents of underage drinking in public places during the recent local fiesta.
In such cases officers seized the alcohol and informed the parents.
However eight teenagers needed assistance after consuming excessive amounts of booze, police revealed.
The police and the local council called on the parents of under-18s to inform their children about the risks associated with alcohol and drug consumption.
"We have had two very worrying weekends, with numerous interventions and transfers of boys and girls aged under 18 to the health centre with alcohol poisoning", Monovar Council Fiestas department and the police commented on the Town Hall Facebook page.
A statement from the local police force added "We are all part of our society and therefore we should all help to stop this kind of behaviour among our young people",
"This problem is everyone's problem", the message ended.