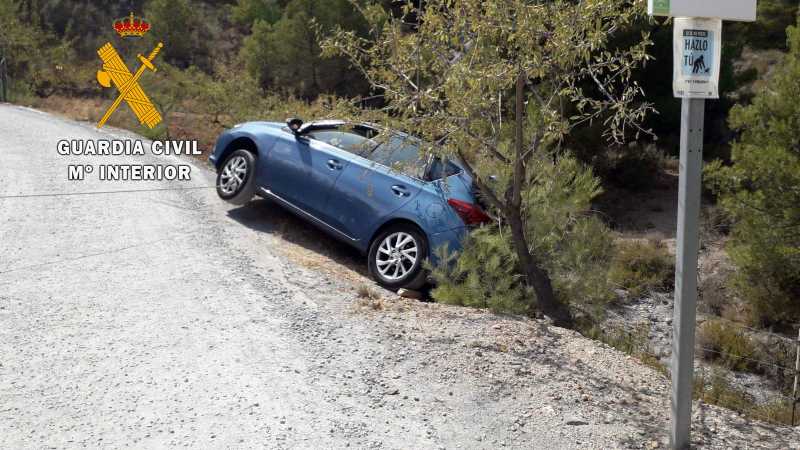 TWO people had a lucky escape when the car they were travelling in ended up on the verge of tumbling down a slope in Seron with the pair of them trapped inside.
When Guardia Civil arrived at the accident scene in the area known as 'Marchal del Corral' they found the vehicle on its side and a front and back wheel in the air.
Passers-by had managed to tie the vehicle to a tree to stop in sliding.
The Guardia reported that any movement could have caused the car to drop. They therefore set about further securing the car while giving instructions to the driver and passenger and attempting to keep them calm.
With the assistance of other people who were at the scene they managed to swing the vehicle so it was standing straight at the same time as one of the officers reached in, undid the seatbelts and got the frightened pair out safe and sound.