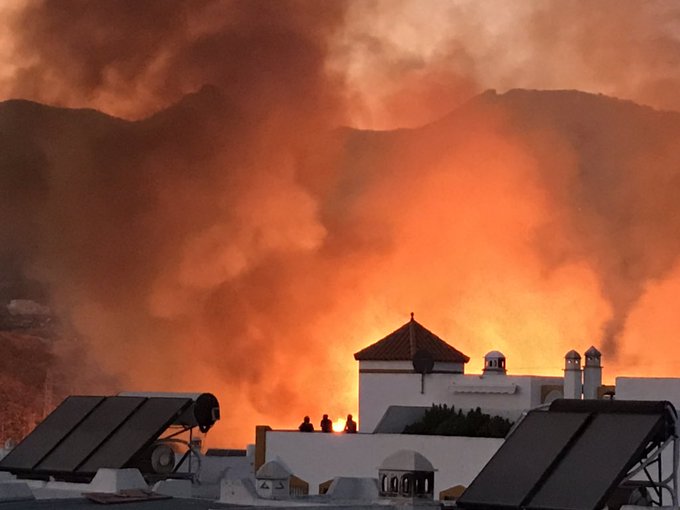 A WOMAN has been arrested suspected of causing three fires in Marbella over the past two weeks.
Investigators were suspicious that all three blazes started at around 7pm and within a short distance of each other.
The first and most serious incident was a fire in the Bello Horizonte area on August 22 that forced the evacuation of 40 homes.
Two more incidents followed, both at Altos de Los Monteros near the Costa del Sol Hospital. The first on August 29 was rapidly controlled by the Infoca forest firefighting service.
Then on Monday a fire with two starting points started smouldering. It was this incident that led to the arrest of a 60-year-old Spanish woman.
A witness said that he had seen a woman get into a red car near the first seat of the fire, and then he saw her again near the second ignition point.
Local Police started a search and found a car and driver. In the interior of the vehicle they found inflammable material and several lighters. The woman has been handed into the custody of the National Police.
Monday's fire was rapidly extinguished before it spread.
Marbella is on fire.. like the hell 😖🔥😱

Geplaatst door András Polgár op Donderdag 22 augustus 2019