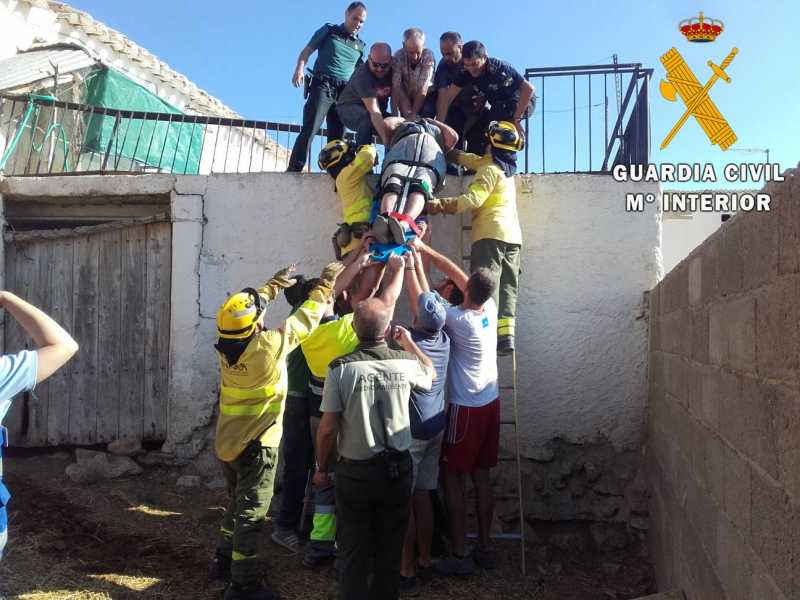 THE emergency services rescued an elderly woman after a fire broke out in her home in Velez-Blanco.
The blaze started on the ground floor of the house in the Alara area.
Guardia Civil, local police, INFOCA wildfire service team members and health personnel took part in the rescue of the woman of nearly 80 years old from an upper floor terrace.
The metal railing had to be removed and the pensioner brought down on a stretcher. She was taken to the local health centre for treatment for smoke inhalation.
Her son was also in the property when the fire started, but managed to get out on his own.
The origin of the blaze appeared to be flames from the fireplace catching sticks and canes alight, according to the Guardia Civil.
The fire was successfully extinguished, but the area was cordoned off due to the possible collapse of the property.