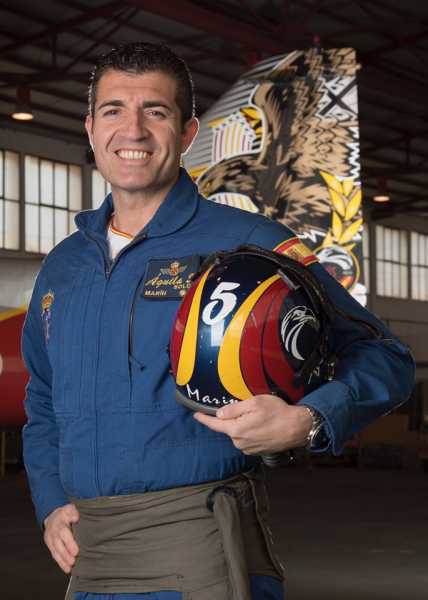 THE mayor of Velez-Malaga, Antonio Moreno Ferrer, the first deputy mayor, Jesus Perez Atencia, and his councillors have joined in the tributes for the pilot Commander Francisco Marín who was killed on Monday after crashing into the sea of the coast of Murcia.
Initial reports of the accident suggested the pilot managed to eject before the aircraft hit the water but once the rescue team reached the wreckage the pilot was confirmed dead.
A police statement confirmed the identity of the pilot being Commander Francisco Marín of the General Academy of Air of San Javier (Murcia) later that day.
It was thought that he was undertaking a training flight when he got into unknown difficulties.
The plane could be seen plummeting towards the ocean surface before attempting to pull up.
A full investigation is now underway into the accident and as to why the aircraft, a Spanish built CASA C-101 Aviojet, ended up plummeting into the Mediterranean.