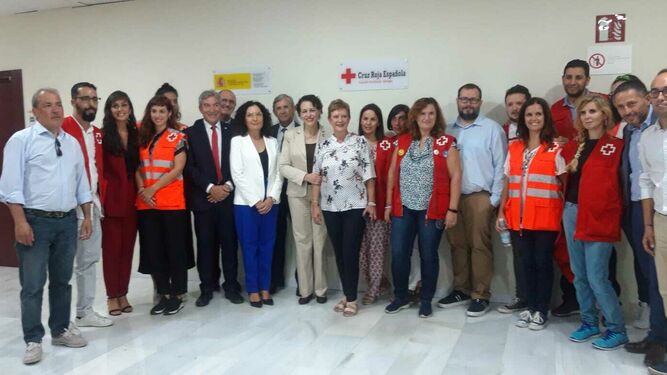 A WELCOME is being given to migrants arriving in Malaga thanks to a new support centre opened in the city.
Minister of Labour, Migration and Social Security, Magdalena Valerio opened the Centre for Attention, Stabilization and Derivation (CAED) on Tuesday.
The new facility is designed to administer psychological, social and legal assistance to migrants and their families for short periods of time before they are transferred to other centres.
In total the space will contain 230 places, 170 for male migrants and 60 for families with children.
The centre is not the first to open in Spain, with several being set up across Andalucía. It is intended that they will be the second point of contact for the migrants after they are first treated by the Red Cross at the ports.
"This centre is part of a network that we began to create last summer due to the migratory pressure that existed," explains Magdalena Valerio.
The addition of this centre adds to a total of 1,500 spaces altogether in the province, and is a symbol that the current government is taking the migration crisis incredibly seriously.