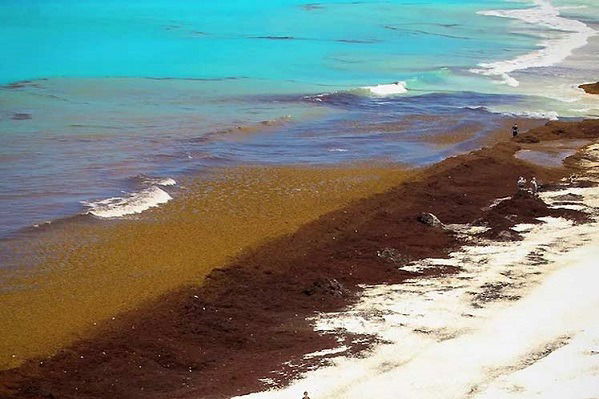 OVER the past six months, an area along the south western coastline of Spain has been experiencing a massive increase in the amount of brown algae washing up in the beaches and lining the sea beds.
Fishermen working along the coastline are complaining that nearly all of their catches are filled with the thick algae, causing irreparable damage to their livelihoods.
Along certain stretches of beaches of Tarifa, Cueta and even Huelva, up to 50cm thick layers of the algae are washing up on the beaches, leaving it impossible for bathers to enter the water.
According to records, the first occurrences of this invasive algae took place in 2015 on the Spanish exclave of Cueta in North Africa. In 2018 the algae had spread to mainland Spain and according to the mayor of Tarifa, Francisco Ruiz Giráldez, it became a serious environmental issue.
Scientists are also alarmed at the "meteoric and completely unprecedented" growth of the algae, explained José Carlos García, a researcher at the Marine Biology Laboratory at the University of Seville. "We have not found any precedent of a bio invasion that has been so explosive," he says.
The type of algae is scientifically known as Rugulopterix Okamurae and comes from the seas of China, Korea, and the Philippines. It is thought to have been transferred to this area on the bottom of the large ships that pass through the Strait.
Government officials have met recently to try to organise a plan to eliminate the algae from the coast lines. Their first project entailed investing €10,000 euros into the clearing of the algae from the beaches of Tarifa.
Over 2,800 tonnes of algae were collected in just over six weeks, but the problem continued to grow on a daily basis.
It is clear that more drastic action is needed to stop the destruction of local marine life, industries and the tourism but the fact that the algae is not on the exotic invasive species list means the city councils are hitting a stumbling block.