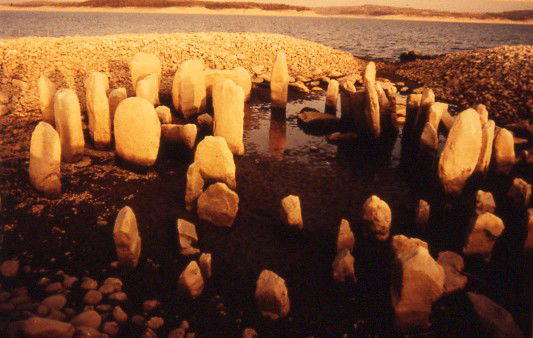 Receding waters in a reservoir outside Peraleda de la Mata in Cáceres, Spain, have revealed an ancient Bronze Age stone structure dating to the second and third millennium BC and likened to England's Stonehenge.
There are 144 standing stones in total, many decorated with carvings of serpents and some exceeding two metres high. The primary reason it resembles England's Stonehenge, is that both sites are thought to have been temples of sun worship.
The sight was originally unearthed by the Romans but then greatly neglected until the 1920s when Hugo Obermaier, a German priest and archaeologist, dedicated two years to excavating the stones. However the site was submerged after a dam was built in 1963 during the Franco-era to create a new water reservoir.
This summer's excruciating heat has caused the water level of the reservoir in Extremadura to recede more than usual, thus exposing the historic site of Guadalperal. Confirming to the locals the legend about buried treasure in the area.
There are now proposals to shift the archaeological wonder from its current spot on the bed of the River Tagus to the banks.
The Junta de Extremadura is currently deciding on the site's future.