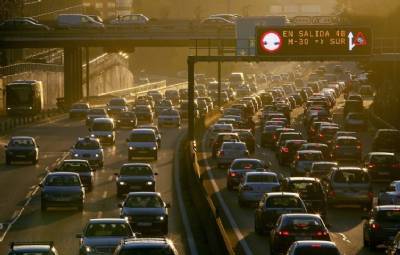 THE holiday season has brought travel chaos to the roads around Malaga and surrounding towns.
The Directorate General of Traffic (DGT) recorded last weekend some of the heaviest traffic tailbacks of the year on the A-7 and A-45 motorways.
Delays of up to 12 kilometres were recorded, causing locals and workers huge headaches trying to get on with their daily business.
The stretch between La Cala de Mijas and Fuengirola recorded tailbacks of around 3km and the A-7 skirting Marbella you could expect to wait for around 4km.
The region is seeing on of its busiest holiday seasons in many years bring millions of euros in investment to the area, however the massive increase in population during summer months is well recognised to put strain of the local infrastructures and residents.