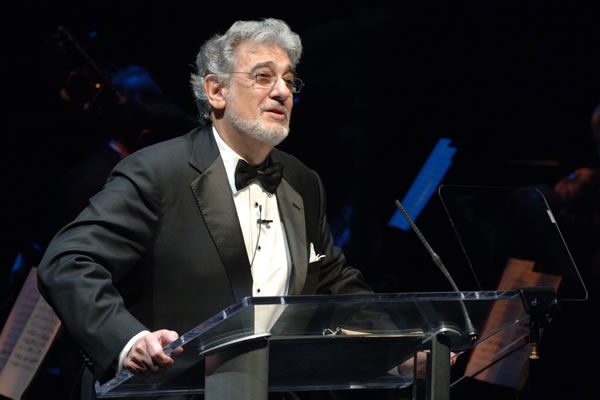 PLÁCIDO DOMINGO has been accused of sexually harassing nine women according to a report from the Associated Press.
The famous tenor is considered to be one of the best opera singers of his generation and has now gone on to direct performances. It would appear to be a similar situation that the infamous Harvey Weinstein is in as Domingo reportedly gave women jobs if they gave him sexual favours and ostracised those who didn't accept his advances. According to the report the alleged events of misconduct spanned over three decades.
One retired opera singer, Patricia Wulf went on record to testify against the director on the back of the 'Me Too' movement that has swept the world. The other eight also gave their testimonials but remain nameless in fear of any repercussions. Seven of the women felt that their career in opera was immediately affected after they rejected the solicitations from the elderly musician.
The Associated Press spoke with many other women who worked for Domingo and they all recall advising the younger girls in the cast not to find themselves alone with the man as he allegedly had a bad reputation in the business.
Domingo was one of the 'Three Tenors' which consisted of himself, Luciano Pavarotti and Jose Carreras.