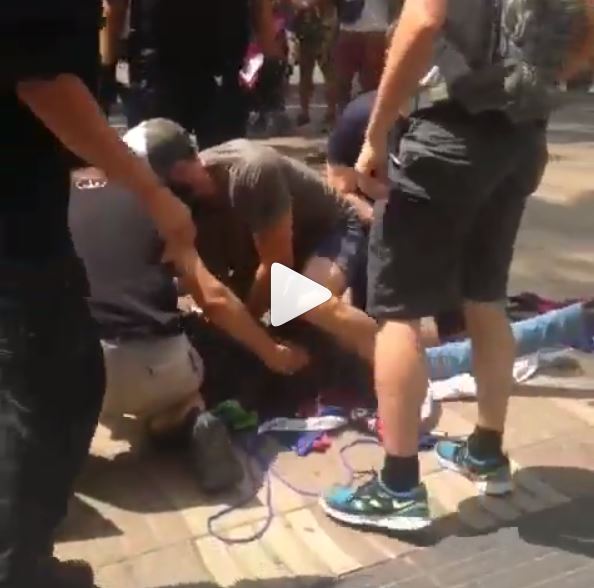 A PLAIN clothes policeman on Barcelona's Guardia Urbana has arrested an illegal street seller who smashed the window of a patrol car.
Known as 'manteros' for their practice of displaying goods on a blanket which can be scooped up at a moment's notice, the sellers have been subject to a crackdown in the Catalan capital.
This has led to tensions, and in this incident on Barcelona's Las Ramblas, the seller is said to have smashed a window and door of the car being used by officers operating against manteros.
The city council has stationed police officers in tourist hot spots with the instructions not to let sellers loiter in one spot, and to check their paperwork.