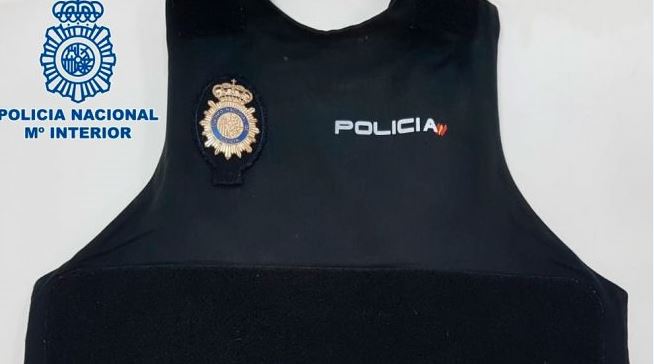 POLICE officers' trade union SUP is complaining that only 3,860 of the 5,200 bulletproof vests that the General Police Directorate (DGP) promised to buy in 2018 will be purchased.
This means there are not enough vests to give to trainee officers, a situation the SUP regards as highly dangerous. It points out that earlier this summer a trainee's life was saved in a stabbing attack by the vest she had bought for herself.
The SUP says that the DGP blames the reduction of the contract on an increase in the cost per unit of the vests once the anti-knife and anti-puncture safety features requested by the union itself have been included.
The lack of bulletproof vests affects police throughout Spain, but especially in Catalonia, Castilla y Leon, Castilla la Mancha, Cantabria, Extremadura and Madrid, according to the SUP.
The union consider the shortage of vests a "contempt" for the regulations that regulate the prevention of occupational hazards in the National Police Force.In addition, it says that a high percentage of available bulletproof vests have already exceeded their useful life, and that there is also a lack of vests ergonomically designed for women.
The union has already filed a complaint with the Police Health and Safety Commission, the body that oversees compliance with the regulations on the prevention of occupational risks in the police.